Finally, one tool all your team's projects can be managed from
From documentation to code reviews to task management - you can do it all directly from one app.
Get things done
Log into Assembla and know exactly what is going on with projects without having to look at multiple spreadsheets or wait for email status updates.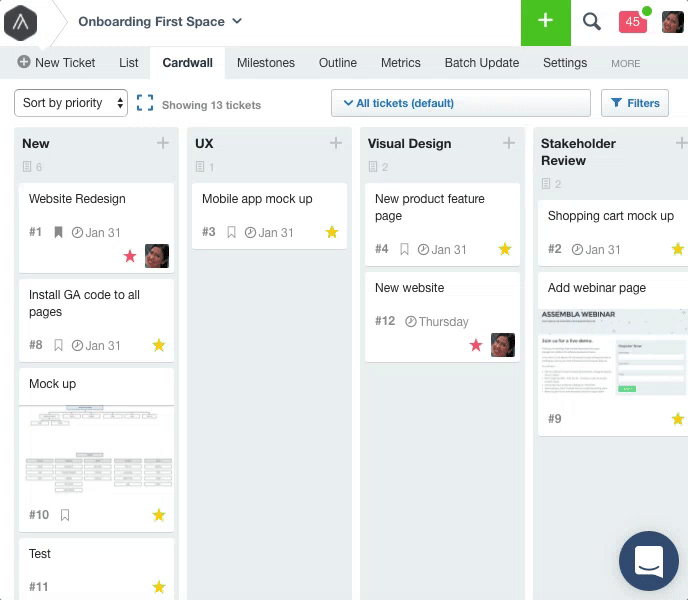 Task Management
Quickly and easily create tickets and add as much details necessary for the project. Assign owners, due dates, add large files, create sub tasks, @mention teammates and more.
Ticket Views
You can choose to view your tickets in List View or Cardwall View. Filter based on status, due dates, assignments, and more, to easily visualize the progress of your projects.
Milestones
Use our Milestones feature to set important dates for a group of major tasks in various phases of execution.
LEARN MORE
Built for Agile
We're an Agile tool at heart and have been for over a decade.
We actually wrote the book on it.
Out of the box Agile
While Assembla is very customizable, by default all projects are set up for agile development from time-tracking in tickets to custom fields through code reviews. You can plan, execute and track, within the agile methodology you're accustomed to.
Continuous delivery
The faster a team can deliver innovation to market, the more competitive their product will be in the marketplace. Integrate Assembla with external systems using webhooks and SSH to create an end-to-end continuous product workflow.
Shared or Private Install
We take security and performance seriously with multiple redundant data centers and a dedicated devops team. If you require additional security requirements, we have a cutting edge private install solution that can be set up in minutes and requires little maintenance. Click here to learn more.
LEARN MORE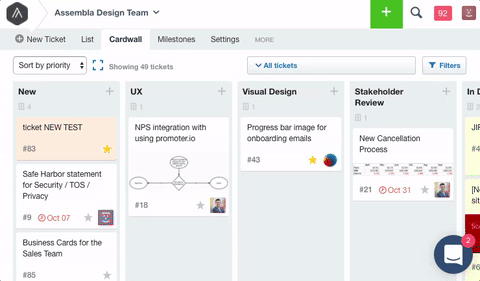 Ready to get started with Enterprise Cloud Version Control?